When planning any journey, choosing the right route can mean the difference between reaching one's destination or becoming lost in the wilderness. It helps to know the purpose of the trip; is it merely to get from point A to point B, or is the journey itself as important as reaching the destination? What stops need to be made along the way?
These questions can also resonate for instructors as they guide students along their academic journeys, as the goal of instruction is not limited to just reaching a specific destination. It is often about what occurs along the way: experiences, obstacles, and challenges encountered that shape the student and their understanding of the subject matter.
To help students and instructors on the path to better life science education, BIOPAC created a roadmap with its curriculum for the Biopac Student Lab systems (BSL) for life science instruction. The BSL curriculum comprises more than 65 lessons that serve as carefully plotted points on a path to an in-depth and invigorating understanding of general life science disciplines.
This curriculum follows a route established by the Human Anatomy and Physiology Society (HAPS). HAPS has created a set of learning goals, guidelines, and outcomes that bring together a range of topics covered in Anatomy and Physiology I & II courses at the university level for both clinical and academic degree programs.
The advantages of following such a path are fourfold. First, students are provided with an outline of course expectations. Just as every journey should begin with a clear understanding of where one is going, knowing learning goals allows students to focus their efforts on what matters most. Furthermore, instructors are encouraged to relate learning goals to real-life applications to provide meaning in a relatable context.
Secondly, with straightforward goals in mind, the instructor will find it easier to manage course design by focusing on key elements of their curriculum. These can include the following:
Order of topics to cover
Pedagogical strategies
Lab experiments
Periodic assessments that help students stay on track
Taking this a step further, by following HAPS's goals, guidelines, and outcomes, instructors will be better equipped to plan a comprehensive program of study. Well-defined goals allow the instructor to build a solid foundation for future courses and guide learning specific to the program's discipline. Additionally, it can reveal redundancies, overlaps, and gaps in the degree track.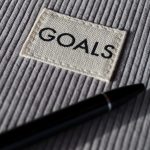 Lastly, just as a good cartographer's map provides evidence of where the traveler has journeyed, carefully plotted goals, guidelines, and outcomes trace the students' track within the academic program. This provides valuable information for accreditation while ensuring students graduate with the necessary skills for their chosen field in the sciences.
---
To learn more about how the BSL system and curriculum can help students and instructors get the most out of anatomy and physiology courses, contact BIOPAC today.